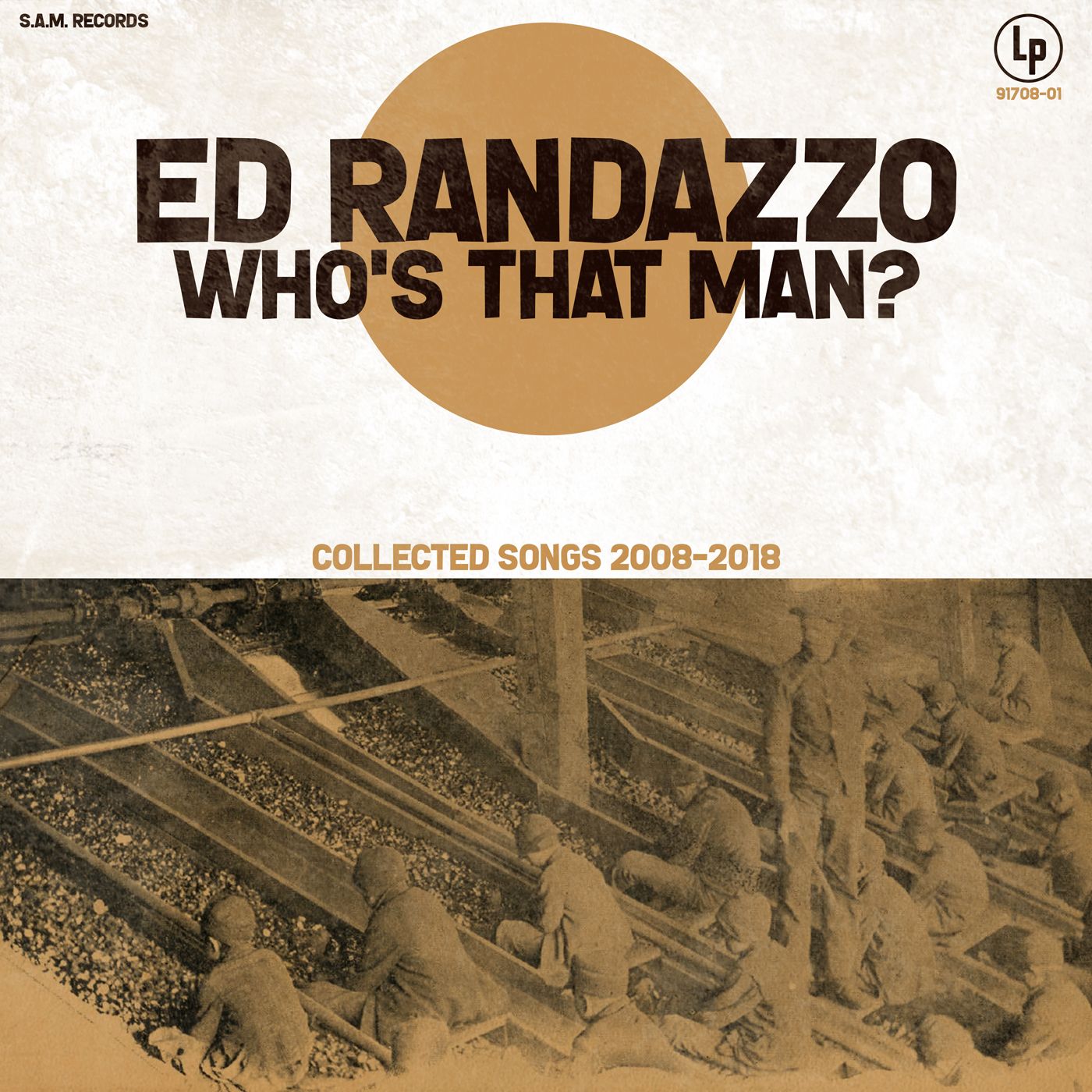 LINEAR NOTES: The skinny on the songs ... 
BE MY HUSBAND
I first learned about Nina Simone's work in the early 90s. I remember hearing the late Jeff Buckley cover 'Be My Husband' on a bootleg and being floored by his take on this song. I've always admired that Jeff stayed true to it lyrically yet still managed to make it effortlessly his own. I was lastingly moved then by both artists. Fall of 2014, Be My Husband would whisper again and find a way onto my third record. It's a favorite, no doubt. Bret & I usually warm things up by playing live; it sets the pace. And so, it appropriately introduces record #3 AND... this project. 
Be My Husband is my continued admiration for Nina picking up where I Need a Woman ends. Regarding the 'Joy' record, I felt it was essential to include it for balance. The track is included here on Collected Songs for the sake of nostalgia. I'm thrilled that this recording has found its way onto vinyl paying respect to the original both stylistically and tangible medium. I hope this cut continues to inspire and honor Miss Simone's unmatched legacy and influence.
GRANDMA'S HANDS
I could not imagine the debut record without this song included; I could not imagine the music of Bill Withers not in my life! What a miserable existence I'd be living! I've always been a fan, but Grandma's Hands helped connect me to Bill's work in a more profound, meaningful way. Simple, devotional love—this is Grandma's Hands. 
If it's not already in your music library, do yourself a favor and pick up Bill Withers - Live at Carnegie Hall. It is essential! A moving performance of a man, and his songs are beautifully captured. Of the fourteen cuts, it is Grandma's Hands that shines brightest. Tears come every time I listen. And it is this version that inspired me to want to record it for "See That My Grave Is Kept Clean." This track was the missing piece for me. I knew that once we had Grandma's Hands recorded, the album was, in fact, complete. For me, the song is a prayer. It's simply paying respect to the songwriter. And it is a privilege to present it here on Collected Songs. Sure, it's early in this set, but cover versions are a vital part of the singer-songwriter's core. We must allow the greats to teach and guide us just as they were. I would not have had the tools to write my songs if not paying mind and heart to voices such as Bill's. 
Bret and I are pretty proud of this one. We're both big fans of Bill Withers. His music is one of the many bonding points of our lasting friendship. There is magic in those first sessions at Saturation Acres seated (quite literally!) knee-to-knee and eye-to-eye, hitting record and trusting! When you trust, things like this happen!
DEVIL'S TRAIL
In March 2016, I was approached by friend & fellow music maker Tony Halchak to contribute new, original material to the third installment of his project, Brew Sessions. An event where homebrewers, musicians, and artists combine their talents to raise money for a local charity. 
Naturally, I chose "Devil's Trail" from the list of titles and got busy. Initially, I was nervous because I'd never written anything for a particular record outside of my own work. Challenge accepted. The lyrics came within five minutes, and Tony had the guitar scratch demo soon after. This would be our first time collaborating musically. I took inspiration from the American folk tune, The Butcher Boy, derived from the early 20th-century traditional English ballads. Tony added his Spaghetti Western twist, and we'd record the track together live, in one take, while sharing a good Scotch. 
Tony & Bret Alexander got together and cooked this up. It was a complete surprise to me! Collected Songs features the previously unreleased 12" Mix of Devil's Trail. 
It ended up being included here to reintroduce the song to those who may have missed out on it the first time.
WHO'S THAT MAN?
Well, this one affirms who I want to be in this lifetime. 
I remember writing this song so clearly. Summer of 2010, I wasn't feeling so good about myself; I was down and, quite plainly, feeling stuck. So I called a good female friend, and we chatted for over two hours. We've all had that one phone call that sets us straight and helps to clear things out. This was one of those times! Not long after this, "Who's that Man?" appeared. Oh, I had no intention of including my name in the song, but I couldn't resist it—the groove was just too good not to! 
At the time of this session, I had been listening to the Mavis Staples record We'll Never Turn Back quite heavily, focusing on cut four, a song called "In the Mississippi River." There's just something so raw about that one, and I wanted this same feeling for "Who's that Man?". When it was time to record, I remember Bret saying, "Ed, this sounds like a 'Graveyard Boogie' part two." So I played "In the Mississippi River" for him as a reference point. Bret continued, "Let's call A.J. [Jump]." So my arrangement was thrown out, and the song was stripped down to the essentials: Voice and drums. 
So even though I knew we were on to something great, this song needed more. It still felt empty to me. There was this void, and only a black female singer would do! I immediately called on my friend Jim Gavenus for help. Jim had given me the names of three possibilities. He said, "Pick one!" Alexis P. Suter is that thunderous, arresting voice—the conscience of "Who's that Man?". I never even listened to the other choices. Alexis was it! It wasn't long, and a session date was booked. She joined Bret and me in the studio during her stop to play Briggs Farm with her band in July 2011. 
"Who's that Man?" is possibly my favorite cut on Show and Tell: Swampy darkness with a hint of hope. I can't help but smile every time I hear it! This song makes me happy. 
I chose this song as the namesake of this anniversary project because it just makes sense. This is who I am ... musically, anyway; as far as the rest—I may never know. I appreciate that this question is an open-ended one. In addition to asking, it also states that [Eddie] will never really be complete. That man is forever a work in progress. That's who he is. Always curious and questioning. I like that.
I NEED A WOMAN 
I Need a Woman is pretty straightforward. It's one of the older songs from the 'Joy' record. I wrote it right after my second record was released in February 2012. I remember sipping Sambuca and listening to Nina [Simone]. The hook came, and the rest just fell into place. 
There's nothing deep and dark [or sexual] about it. I was trying to keep warm on a really cold night.
LET ME GO [2015 Version]
Let Me Go is the first original song I brought to Saturation Acres in July 2008. The song's original genesis is nothing like what it has become. Let Me Go is the most evolved tune I've written thus far, and more than ten years later, I am not at all surprised by this. It would not be adequately recorded until 2012's Show and Tell sessions. There, Let Me Go is stripped bare. It's live, sharp, unapologetically flawed, and vulnerable. But not long after Bret Alexander and I began playing this tune out with a band, we agreed that re-recording it would have to happen at some point. This, at its core, is a rock song, after all. 
The 2014 studio sessions for 'Joy' would present the perfect opportunity to lay down Let Me Go once again—fully realized. Still sharp and flawed but turned up a bit. 
That third record is better for it, and so am I. Sometimes you just have to take the time to tie up loose ends and pay attention to what a song REALLY needs. (They DO tell you.) We did! And the result speaks for itself. 
In addition to Tom Smallcomb, Dustin Douglas makes a special guest appearance on guitar. [Side note.] This particular studio session with Dustin is officially the shortest one I've sat in on. Ha! Fine work, sir! 
The 2015 Version of Let Me Go was included here on Collected Songs at the last minute in mastering with Bret asking via text message: 
"Dude... you sure you want the 2012 version of Let Me Go? The 'Bring Me Joy' version SLAYS!"
SOLDIER, SOLDIER [#]
I first learned it in the Summer of 2000 when Natalie Merchant stopped at Wilkes-Barre, Pa's stunning venue, The F.M. Kirby Center for the Performing Arts, during her American Folk Music Tour. This tour would be the catalyst for Natalie's fourth studio effort, 2003's THE HOUSE CARPENTER'S DAUGHTER: A collection of traditional & contemporary folk music. Whether you're already a fan of this genre of music or looking for something new, it's a highly recommended work! I find myself returning to these recordings again and again. 
Bret & I have been playing "Soldier ..." for quite some time. It's now a setlist staple! Including it here on this new project was a no-brainer! ...
# - Recorded exclusively for Collected Songs.
WADE IN THE WATER
Wade in the Water is an original song written by my friends Bret Alexander, Dustin Douglas, and Paul Young. The three boys demoed the tune in the wee hours of New Year's Day 2009 during one of many studio hangs at Saturation Acres. I had come to know Wade in the Water when Bret posted the demo on his website in January 2015 and was instantly drawn to it. And as luck would have it, I needed a song with water being its focus for the "Joy" record that Bret and myself were working on at the time. The track had been unreleased up until this point. 
My friend Dorothy, in particular, still tells me that Wade in the Water should have been a single. So many have said how much they love the song. What's not to love? It is beautiful. 
I felt it necessary to include Wade in the Water on Collected Songs because it captures different parts of my vocal range that I don't always use and aren't featured on my previous records. Furthermore, it has a connection to Northeastern Pennsylvania that is just as mysterious and veiled as the song's lyrics. 
It's a favorite of Bret's and a favorite of mine. I am honored to have had the opportunity to record such a fine piece of work written by three of my favorite people.
STILL CRY 
Writing with Eddie is a cool process. He doesn't play an instrument, so he just sings his ideas a cappella. Then we go back and forth, trying different musical foundations to put under him. Eventually, the song appears. It pushes you in unexpected directions at times. 
The GREAT Alexis P. Suter makes a guest vocal appearance on this song. Amazing performance. I think we took two takes, and that was it. 
I often joke with Eddie that he has the blues so bad that whenever he sings, it rains. When he and Alexis sing together, you best start building an ark.
—Bret Alexander; singer-songwriter & producer
A WORK SONG
A Work Song is a self-imposed writing assignment. I set out to write a particular type of song. In this case, a piece celebrates the laborer's resiliency and a good day's work. The African-American work songs greatly influenced my inspiration for this tune passed down between the seventieth and ninetieth centuries. I wanted to write something new that sounded well-worn and traditional. 
I wrote A Work Song for the miners, farmers, masons, and factory workers of the struggling industries and those long forgotten. I wanted to give voice to those men and women often working in dangerous conditions who are underappreciated and grossly underpaid, yet go on singing while working their trade. This is the story of blood, sweat, and tears. This is the story of hope and morale. This is the voice of A Work Song. 
I'm proud of this tune. And since it is one of the lesser-known songs of these past ten years, I feel it needed to be included among my best because—it is one of my best.
KNOCKIN' ON HEAVEN'S DOOR [#]
The top-ten classic Dylan tune. Before moving to Erie, Pennsylvania, late last year, Bret and I had just begun pre-production on my fourth, proper record. The project was slated to be a collection of traditional & contemporary Gospel recordings. Knockin' on Heaven's Door is originally marked for this run of songs, but it has other plans.
"Knockin'..." found its way here as one of two exclusive cuts on Collected Songs as a tribute to my longtime friend, Mark Leffler's late wife, Noreen. She passed away in January 2018. Noreen was a fan and was quite fond of our take on this song. I knew adding something unique was essential if I were to record such a popular piece of music. We're pleased with the results.
Listening back to this compilation, I see Knockin' on Heaven's Door as a fitting wrap-up to a fruitful ten years of music-making. Ring Them Bells follows as the closing credits roll on this portion of my songwriting story.
# - Recorded exclusively for Collected Songs.
RING THEM BELLS
Ring Them Bells is the oldest of the Collected Songs recordings. Bret and I recorded it in early November 2008. The song came incredibly quickly. I'm a little uncomfortable admitting to writing it in a matter of minutes, but it's true. 
Ring Them Bells is a very human and straightforward response to Death. I was instantly taken with the melody, recalling the traditional African American spirituals dating back to the 1700s. The song captures this history well. Bret brings the music to life with his masterful playing. Initially, we recorded it with lap dulcimer & voice, but the song wasn't bright enough. Bret immediately grabbed his mandolin, and well—there you have it—our first porch hymn! 
Ring Them Bells is recorded live in one single take. The song possesses a quiet joy and longing for what's to come. Ring Them Bells has come full circle, finishing this collection with joy, reminding me of where I began, and looking to new horizons. And obviously, this collection would not be complete without it.