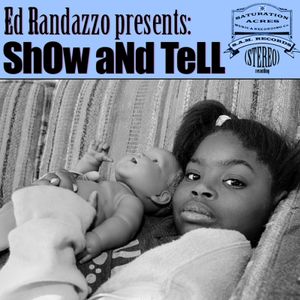 Hi friends! 
Ed's second record, "Show and Tell," celebrates its tenth anniversary on February 14! This record exposed his songwriting to a broader audience—most notably the Briggs Farm Blues Festival audience in July 2012! 
Tracks include the melancholy "House On the Hill," the pointed "Let Me Go," and the tear-soaked lead single, "Still Cry." 
"Writing with Eddie is a cool process. He doesn't play an instrument, so he just sings his ideas a cappella. Then we go back and forth trying out different musical foundations to put under him. Eventually, the song appears. It pushes you in unexpected directions at times. 
The GREAT Alexis P. Suter makes a guest vocal appearance on this song. Amazing performance. I think we took two takes, and that was it. 
I often joke with Eddie that he has the blues so bad that whenever he sings, it rains. When he and Alexis sing together, you best start building an ark." 
—Bret Alexander; singer-songwriter & producer 
The record is included on George Graham's (WVIA) Best of 2012 Albums List. 
In celebration, Show and Tell is available as a FREE DOWNLOAD all month long! 
CDs are available on the website and include free shipping.