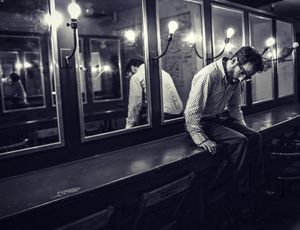 As most know by now, Ed Randazzo recently celebrated his 10-Year music-making milestone in September!  He is marking this occasion with a hand-picked collection of his favorite recordings made with friend & producer Bret Alexander during this time.  
This project gathers together essential cuts ["Ring Them Bells" & "Still Cry"] along with fan favorites ["Wade in the Water"] from across the Randazzo/Alexander catalog thus far with the addition of TWO BRAND NEW RECORDINGS, including the lead single, "Soldier, Soldier."  
Saturation Acres Music Recording Company & Executive producer Mark Leffler proudly presents:  "Who's that Man?  Collected Songs 2008-2018" 
AVAILABLE DIGITALLY & on CD FRIDAY, JANUARY 11! 
A very special VINYL release will follow, helping to celebrate this year's Record Store Day happening on SATURDAY, APRIL 13!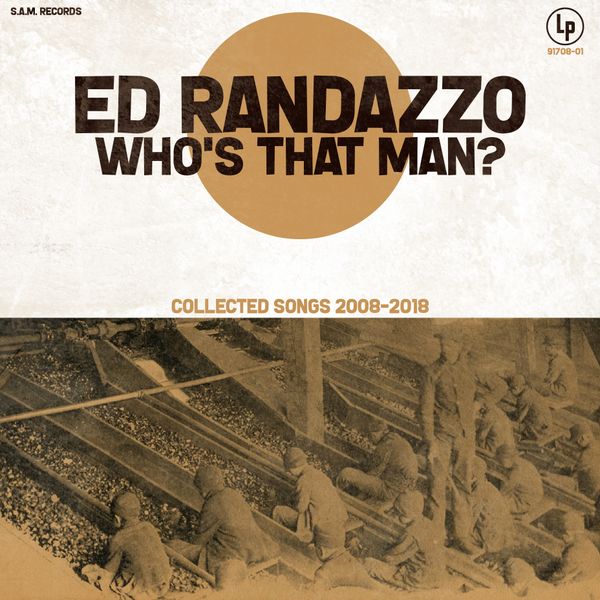 Produced by Bret Alexander & Ed Randazzo with Tony Halchak. 
Mastered by Bret Alexander & Paul Smith at Eight Days a Week in Northumberland, Pennsylvania. 
Artwork & package design by Ed's resident, award-winning graphic designer, Tony Halchak, with photos by the lovely Miss Amanda Hrycyna.
The track listing:
1.  BE MY HUSBAND 
2.  GRANDMA'S HANDS
3.  DEVIL'S TRAIL [12" Mix]—Previously unreleased!
4.  WHO'S THAT MAN?
5.  I NEED A WOMAN
6.  LET ME GO [2015 Version]—Bret's pick
7.  SOLDIER, SOLDIER—Brand New Recording!
8.  WADE IN THE WATER
9.  STILL CRY 
10.  A WORK SONG—Ed's pick
11.  KNOCKIN' ON HEAVEN'S DOOR—Brand New Recording!
12.  RING THEM BELLS