"BANDing together for BRET," a benefit show for Bret Alexander, will take place on Saturday, April 11, in The Woodlands Grand Ballroom. 
Bret has a genetic kidney condition that is requiring a kidney transplant. All proceeds from "BANDing together for BRET" will benefit the Bret Alexander medical fund as he recovers from the surgery. 
Showtime is 4 p.m. to 10:30 p.m. Tickets to the over-21 event are $15 in advance and $20 at the door. 
Sponsored by 105 The River, Karl Hall, The Woodlands Inn, LT Verrastro, Rock Street Music, The Times Leader & The Weekender. The event will also feature raffles, a rock auction and will be accompanied by a GoFundMe campaign. Advance tickets go on sale on February 1 through Eventbrite.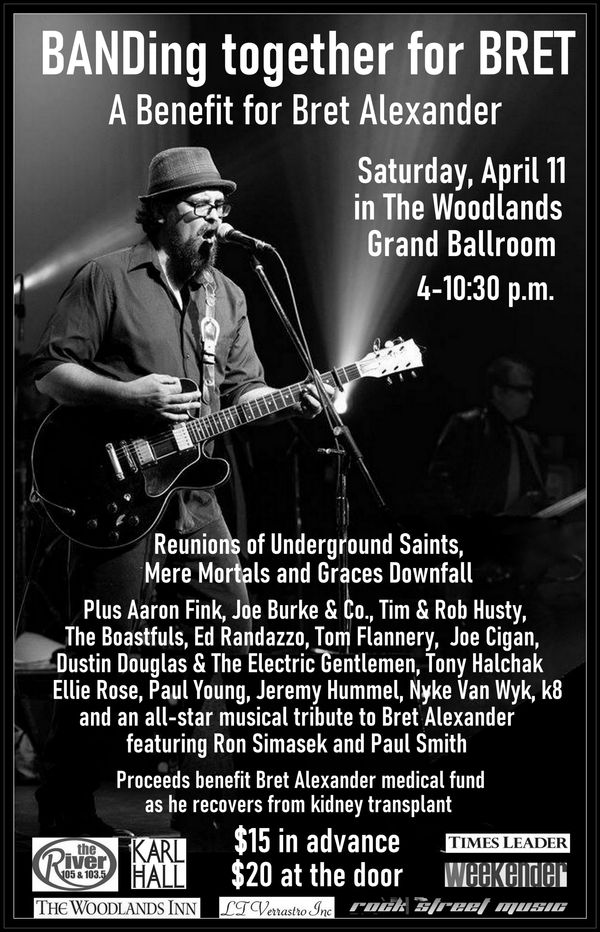 The lightning to my thunder. The most important relationship I have outside of my parents. There really are no words to describe Bret's impact on myself and all of Northeastern & Central Pennsylvania. My pal and protector. 
It is now our turn to show up for YOU! This. Will. Be. Huge!
A gofundme fundraiser has also been set up.  You can donate HERE.
Additionally, Ed will be donating all of his record sales from now through May 2020 to "BANDing together for BRET".