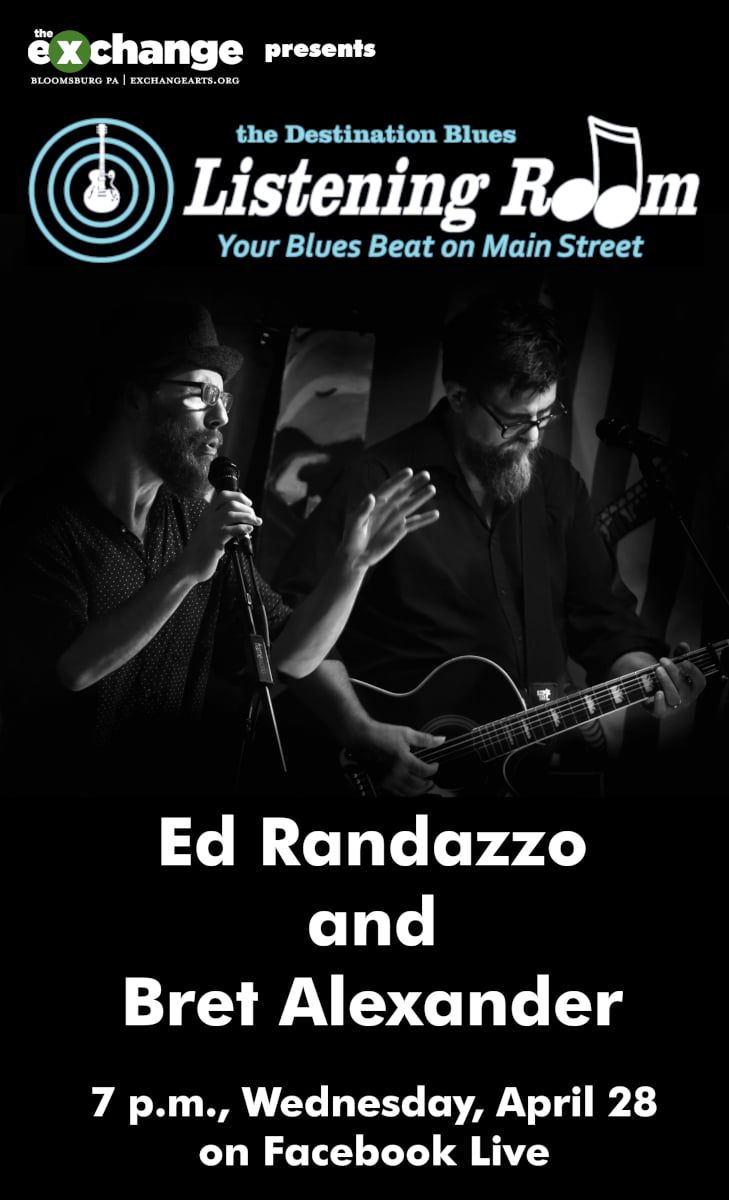 The Exchange welcomes Ed Randazzo & Bret Alexander back to their gallery space in downtown Bloomsburg on WEDNESDAY, APRIL 28, as part of the Destination Blues' "Listening Room" FACEBOOK. LIVE Edition! 
Both Ed and Bret have their vaccinations (as has the soundman!), they can start performing together again! Tune in on FB Live on Wednesday, April 28 at 7 p.m. 
Click HERE to join the event.