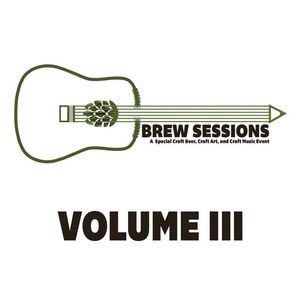 Back in March, Ed was invited by friend &  fellow music maker,
Tony Halchak
to contribute new, original material to Brew Sessions.  As most of you know, Ed & Tony collaborated on "Devil's Trail".  Ed also sings backup vocals on Tony's solo track, "The Great Divide."
(Read all about the genesis behind Brew Sessions here.)
The wait it over!  "Brew Sessions, Vol. III" is now available in all of your favorite online music outlets.  Make sure you check out ALL the great tunes on this year's compilation including tracks from: Michi, Jung Bergo, Dustin Douglas & The Electric Gentlemen, GillaWatts, Aaron Fink, The Mighty Susquehannas, and MIME TRIBES!
Look for a limited vinyl release coming this fall...