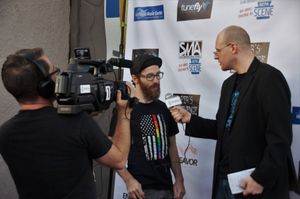 I'd like to sincerely thank everyone involved with this year's ceremony with special nods to Ken & Joe for allowing DJ Hersh, Jay Velar & myself to debut our new remix single!  We're all very excited!  It was quite moving to have been invited to speak briefly about this project and share my plans for it with such a large, engaged audience.  
  
I received a healthy amount of text messages from supportive family & friends following the awards anxiously waiting to hear if I'd gone home with honors this night.  Well, I most certainly did!  My honor went far beyond any award!  The remix premiere was reward enough.  I had the opportunity to stand tall in front of a packed house of my fellow music making peers and music fans alike as a proud, stable gay man and speak on behalf of my LGBT brothers and sisters who no longer could because of an unimaginable act of hate which took place in Florida on June 12, 2016.  This single is dedicated to them—the victims, survivors and families of the Pulse nightclub tragedy.
  
All monies from the sale of "Be My Husband" will go to Pulse of Orlando.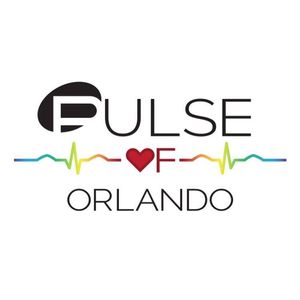 "Pulse of Orlando is a local, grassroots 501(c)(3) non-profit created: to reach out with expeditious allocation of funds for the victims, survivors and families of the Pulse tragedy; to recover through local survivor navigation and advocacy; and to rebuild our united Orlando community." 
  
—Pulse of Orlando
  
Thanks again for helping me to continue to shine such a bright light on Orlando's ongoing healing. 

A release date for "Be My Husband" is set for Tuesday, October 11 to coincide with the observance of National Coming Out Day. (est. 1988)
  
Let me end by extending a huge congratulations to my fellow nominees and award winners!  Let us remember to take time to enjoy our successes both individually and collectively as a community.  We are all very fortunate to be a part of such a vital scene; music is the thread that connects and sustains us. 
  
9.18.2016